Whitman is pleased to announce that Staff Scientist Adrian Shinn has obtained his Underground Storage Tank Removal (UMR) Certificaton for Pennsylvania.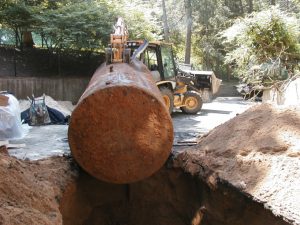 The UMR Certification is for the Removal of Underground Storage Tank Systems. The Pennsylvania Storage Tank and Spill Prevention Act (ACT 32 of 1989 as amended) requires anyone conducting regulated tank handling and inspections activities to be certified by the Pennsylvania Department of Environmental Protection (PADEP).
Tank owners need to know that persons actively conducting activities on their tanks are certified to be employed to do those services.
Removal activities involve but are not limited to:
Preparing a tank for temporary or permanent closure
Dismantling the tank system for removal
Ensuring proper handling of waste material
Purging or inerting a tank of volatile vapors
Overseeing tank cleaning activities
These services are now offered to any of our clients that we service in Pennsylvania. Whitman has a satellite office conveniently located in the Lehigh Valley region in Allentown, PA.
If you would like a free consultation, or simply have any questions, please give us a call at (484) 274-6863.
Mark Hartman
Senior Project Manager
mhartman@whitmanco.com
Office: (609) 804-9100
Posted on August 22, 2017