Whitman is delighted to share with you the reveal of our brand new website! We have been working hard the past four months to design a more enticing, user-friendly website that seamlessly showcases all of Whitman's service areas and expertise. Please visit our website and explore the many exciting new features!
Check out the differences in the before-and-after photos of the home pages below!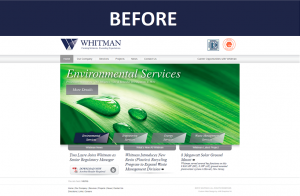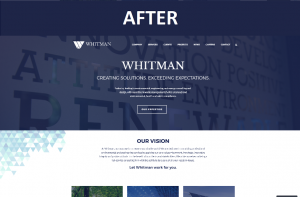 Here's a highlight of some of our favorite new features:
Do you have questions, comments, or feedback? Please let us know! Our new website now offers several new ways for reaching us. You can contact us via our Live Chat feature, a contact form on the Contact page, or simply by emailing us at info@whitmanco.com.
We'd like to thank our friends at TOMORROW Design for their dedication and hard work!

Thank you and enjoy,
Whitman
Posted on July 17, 2017