Whitman continues to look for ways to enhance our services and meet the growing demands of our client's expectations. With a bigger emphasis being placed on waste reduction, beneficial reuse, and recycling, Whitman has expanded our recycling/beneficial use services to include post-industrial scrap resins (plastics).
Whitman has focused its recycling efforts to include the following post-industrial scrap resins (plastics):
Polypropylene (PP)
Polystyrene (PS)
Polyvinyl chloride (PVC)
Polyethylene (PE)
Polyethylene terephthalate (PET)
Acrylics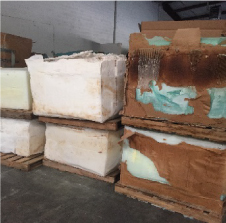 We have developed a network of recycling outlets and contacts throughout the US which enables us to offer competitive recycling solutions for many of your resin materials. Depending on type, quality, and volume, we can place your scrap resin material into recycling processes that will ultimately produce new, recycled resin products. In some cases, your material may be suitable for direct use in a primary production process as a raw material. In either case, your scrap will avoid landfill and become a profitable and usable product.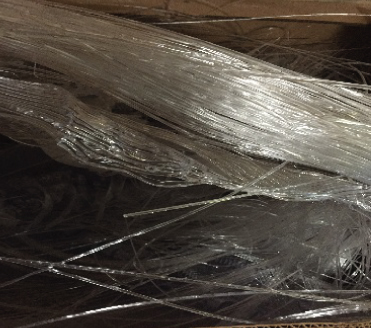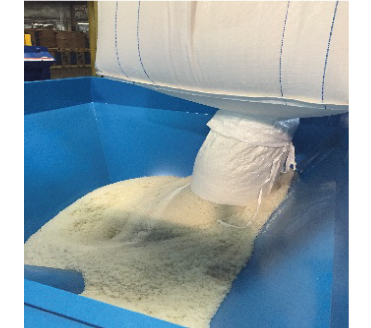 Our primary mission is two-fold:
 To help you achieve as much waste reduction as possible.
 To offer you options that will result in substantial cost savings and potentially monetize scraps.
Aside from resins, Whitman also has the experience and expertise to research beneficial reuse and recycling options for many other waste management materials that are currently being landfilled, including food wastes, consumer packaged goods, and a variety of process wastes. Our technical staff will work with you to gather pertinent information regarding your material (i.e. generating process, composition, physical characteristics, volume), obtain samples, and then research potential reuse/recycling options.
Whitman realizes that not all waste materials are recyclable. However, our talented and driven team of waste management experts will work very hard to find the solutions that work best for you.
If you are seeking green alternatives to your current waste management program, please give Whitman a call to help you with your recycling and waste reduction goals.
George Duca 
Director of Client Relations 
gduca@whitmanco.com
Office: (732) 390-5858
Posted on March 9, 2017