Whitman is pleased to announce that Tina Layre has joined the firm as Senior Regulatory Manager.
Ms. Layre brings over 30 years of experience to the Regulatory Manager job in the environmental industry, specifically in public administration, regulatory compliance, and government communication and facilitation. Prior to joining Whitman, Ms. Layre held various positions at the New Jersey Department of Environmental Protection (NJDEP), including Site Remediation and Solid Hazardous Waste Program Manager, Director within the Office of Dispute Resolution, and Executive Assistant within the Site Remediation Program and Land Use Regulation Office.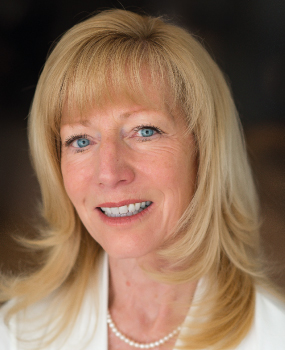 Over the course of her career with the NJDEP, Ms. Layre was responsible for managing $5 billion in remediation funding sources and financial assurances, issuing Industrial Site Recovery Act (ISRA) applicability determinations, ISRA Remediation Agreements and Spill Act Administrative Consent Orders, issuing and settling enforcement actions, and developing regulations and guidance. She also mediated and resolved disputes for all Department program areas, and coordinated efforts with the Attorney General's Office and Office of Legal Affairs to facilitate the resolution of matters.
Having served as a liaison between the regulated community and government officials for many years, Ms. Layre brings vast experience in corresponding with regulatory agencies on behalf of clients. In her role at Whitman in the Senior Regulatory Manager job Ms. Layre will be available to clients as a resource to assist them in navigating through complex environmental, transactional and regulatory issues, and facilitate their environmental projects. Ms. Layre will take a hands-on approach in coordinating the parties and efforts needed to achieve timely project progress and closure
Ms. Layre will also track regulatory changes and updates within the NJDEP to further assist our staff and clients in the Senior Regulatory Manager job role. She will work closely with Whitman's team of experienced Licensed Site Remediation Professionals (LSRPs) in keeping up to date on the requirements for remediation under the Site Remediation Reform Act (SRRA) and all other pertinent statutes and regulations.
Whitman's CEO and President Barry Skoultchi noted, "we are thrilled to welcome Tina to the Whitman team. She is well versed in environmental policies and regulations, and has established herself as a regulatory expert throughout her extensive career. Tina is passionate about delivering solutions and building and retaining relationships. The addition of Tina to our staff enhances the skill set of the firm as a whole and further strengthens Whitman's robust and reputable team of industry professionals."
Contact:
Tina Layre
Senior Regulatory Manager
tlayre@whitmanco.com
Office: (732) 390-5858
Cell: (732) 742-1027
Posted on April 24, 2017