In recent years, Radon and Vapor Intrusion have become regular topics of discussion and concern for property owners, tenants, prospective purchasers and other interested parties.
As a leader in the environmental consulting industry since 1985, Whitman has successfully partnered with private and public entities of all sizes, offering rational insight and technical excellence to every project. Whitman's turnkey Radon and Vapor Intrusion service line includes all facets of radon and vapor intrusion from assessment and investigation to mitigation and closure.
Whitman's professional credentials include:

NJDEP Licensed Radon Measurement Technician
NJDOH Licensed Indoor Environmental Consultant (IEC)
Licensed Site Remediation Professional
Certified Industrial Hygienist
Professional Engineer
Whether your project involves real estate transactions, child care center licensing, or contaminated sites. Whitman is a reliable partner who consistently remains on time and within budget.
Michael Adams, Senior Scientist, leads Whitman's Radon and Vapor Intrusion Investigation and Mitigation group, and is available to discuss any questions you may have.
Contact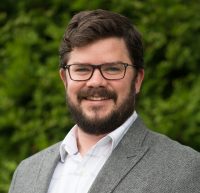 Michael B. Adams
Senior Scientist

 (732) 390-5858

 madams@whitmanco.com
Posted on November 30, 2017