In 2007, the Madden Legislation was passed that required appropriate inquiries and investigations be conducted to assure that child care centers and educational facilities are environmentally safe for children. To obtain licenses and/or other approvals required to operate child care centers and for construction at educational facilities, several different government agency requirements must be met. This may include the requirements of the New Jersey Department of Children and Families (NJDCF), New Jersey Department of Environmental Protection (NJDEP), New Jersey Department of Health (NJDOH), and New Jersey Department of Community Affairs (NJDCA).
Depending on the type of activity planned (i.e. license renewal, building addition, new construction) and site history, a Response Action Outcome (RAO) issued by a Licensed Site Remediation Professional (LSRP) under NJDEP's Site Remediation Program (SRP) may be required. The NJDEP recently issued its Technical Guidance for Investigating Child Care Centers & Educational Facilities (TGICCC/EF).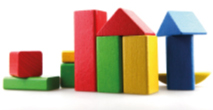 The purpose of the New Jersey Department of Health document is not only to provide guidance for conducting an environmental investigation/remediation to obtain a RAO at a CCC/EF, but also to provide a framework to gather required information for other approvals required (i.e. NJDOH's Indoor Environmental Health Assessment (IEHA) conducted by Licensed Indoor Environmental Consultants (LIEC)).
The TGICCC/EF provides additional guidance for CCC/EF above what is included in NJDEP's other guidance documents. Some additional requirements of note include the following:
Recommending the collection of soil samples at a frequency of one for the first 350 ft 2 and one for each additional 500 ft 2 in permeable play areas and other permeable areas that children may frequent. This is a significant change to the sampling frequency originally recommended when the requirements for sampling were first introduced in 2007.
Recommending in cases of Diffuse Anthropogenic Pollution (DAP) (presence of broadly distributed contaminants in surface soils from human activity from off-site sources) that an impermeable barrier be installed in play areas and other areas that children may frequent to prevent exposure. For a nonCCC/EF, the remediation of DAP is not required as it is considered derived from an off-site source.
Recommending in cases of naturally occurring background contamination that in addition to the requirement to remediate to the naturally occurring background concentration, that an impermeable barrier be installed to play areas and other areas that children may frequent to prevent exposure to contamination remaining above soil remediation standards.
To read the full Technical Guidance for Investigating Child Care Centers and Educational Facilities, please click here.
If a client is planning to purchase, develop, or expand a facility at a site, the above described activities must be considered together with the typical due diligence activities that are conducted prior to the real estate transaction. These activities include the completion of an ASTM Phase I Environmental Site Assessment (Phase I)and/or a NJDEP Preliminary Assessment (PA) report to comply with the New Jersey Department of Health. Many other due diligence activities are often recommended and required when conducting such a transaction for a planned CCC/EF, including the completion of a radon sampling, and the investigation of asbestos, leadbased paint, and polychlorinated biphenyls (PCBs).
Finally, as is evident from the scope of work described, multiple tasks need to be completed in order to successfully purchase and/or develop a CCC/EF, and adequate time must be factored into the transaction period.
Whitman is an approved LIEC, and has an experienced team of LSRPs and due diligence staff who are eager to help our clients in meeting the requirements of the Madden Legislation and successfully reach their real estate development goals. Clients we have assisted include child care centers, public schools, charter schools, private schools, and the New Jersey Schools Development Authority.
If you have any questions concerning complying with the Madden Legislation at your current or future planned child care center or educational facility, please contact:
Michael Metlitz, LSRP, LIEC 
Senior Vice President 
mmetlitz@whitmanco.com
Office: (732) 390-5858
Chemmie Sokolic 
Director of Due Diligence Services
csokolic@whitmanco.com
Office: (732) 390-5858
Posted on April 19, 2017