Whitman's staff constantly monitors upcoming legislation to allow Whitman and our clients to be prepared for any potential upcoming changes in the industry. Recently, a committee of the New Jersey State Assembly voted in favor of Bill #A4305. This bill will make it a requirement to conduct soil testing for lead at residential properties as a condition of sale. While this is the first step in a long process before the bill becomes a law, it is critical to be aware of these potential changes.
It is likely there will be modifications to Bill #A4305 before final passage. However, if it is passed in its current form, the bill would require contract sales for individual lots of residential property to include a soil test for lead content conducted by the seller. Any individual lot or real property that includes at least 2,500 square feet of pervious outdoor space will be obligated to conduct this testing.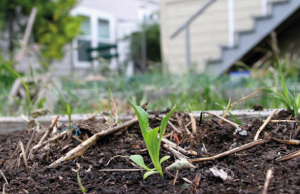 The closing title on the sale of the real property would not occur unless the buyer and seller both have signed one of the following:
 A copy of the test results from a New Jersey Department of Environmental Protection (NJDEP) certified soil testing laboratory.
A certification that the soil test results have been delivered to a certified soil testing laboratory, and the results are pending.
A certification that the buyer is opting out of the soil lead testing
The results of each required soil test must be reported to the buyer, the seller and the NJDEP indicating the level of lead in the soil. It must also indicate whether the lead level is high enough to constitute a soil-lead hazard under the United States Environmental Protection Agency (EPA) standards, currently at >400mg/kg. It would also require residential property owners to address all cleanup liability under the Spill Act.
Whitman will continue to monitor this development and other bills as they progress through the state and as updates are provided. The bill can be found here.
Any questions or concerns? Please do not hesitate to reach out to Mark Hartman, a Senior Project Manager here at Whitman.
Mark Hartman 
Senior Project Manager 
mhartman@whitmanco.com
Office: (609) 804-9100
Posted on February 27, 2017